Back To Our Services
Whether they are automatic or manually operated, overhead garage doors need springs to work. These components play a major role. That is why it pays off to know as much about them as possible.
Torsion Springs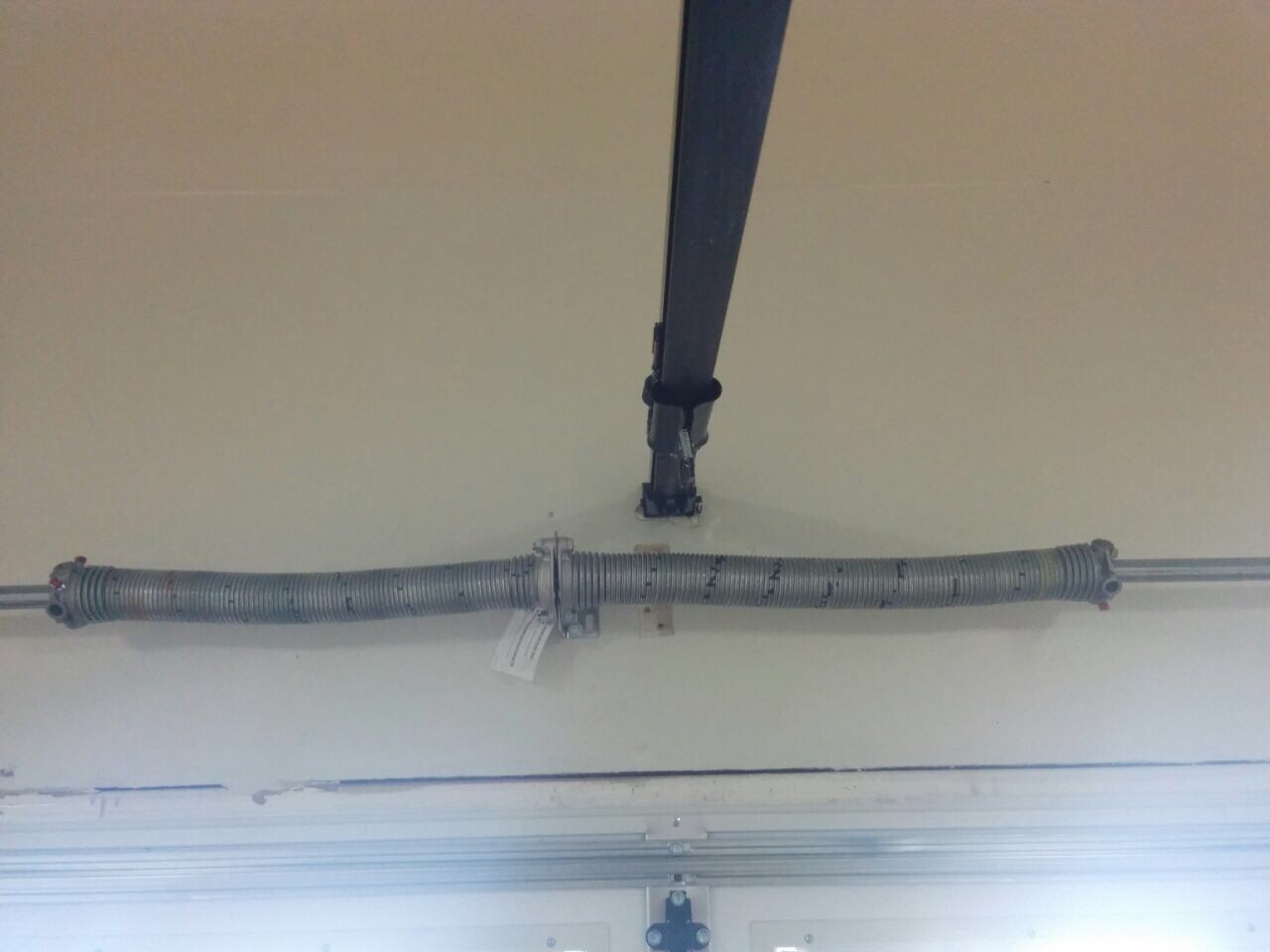 Most residential overhead doors have a single torsion spring. It is mounted over a shaft and connected to a pair of lift cables. It counterbalances the door and provides torque for its opening. The three main characteristics of these springs are wire size, length and diameter. These determine the lift. This is the amount of weight that the component can lift. Hence, the spring should be chosen based on the weight and size of the door. Another major factor, which is also determined by these characteristics, is the cycle life. It shows how many cycles the spring can perform before breaking.
Extension Springs
These are typically smaller than the torsion ones and are used in pairs. One of them goes over the left horizontal track and the other - over the right one. They are also connected to lift cables, but in this case, a system of pulleys is used. They are stretched and loaded with energy when the door is closed. During opening, this energy is released to enable the process as the springs contract. These components also come with estimated cycle life. It is the same or lower than the average of their torsion counterparts.
Garage Door Spring Testing
Both types of springs are less likely to get damaged. However, they can cause the door to malfunction because they have too much or too little tension in them. There is a test which shows if the tension is optimal: When the opener is disconnected, the door is lifted until it is halfway open and then it is released. If the door stays in place, the tension is fine and there is no need for adjustment. If it moves rapidly up or down, spring repair is required. The tension of torsion springs can be adjusted. Extension ones will require replacement.
Problems with extension or torsion springs? Let us fix them. At Garage Door Repair in Fruit Cove, we fix and replace springs of all types and brands.
Call us or send us a message any time, we are at your service!
Back To Our Services